:: ParamList :: 
 exec sh.GetBlogInfo
	@DomainName = '.com' ,
	@Language = 'en-US' ,
	@BusinessUnit = 'SH' ,
	@BlogCategory = '__ALL__' ,
	@BlogType = 'Blog' ,
	@BlogURL = 'shower-massage-adds-power-to-shower' ,
	@Brand = '__ALL__' ,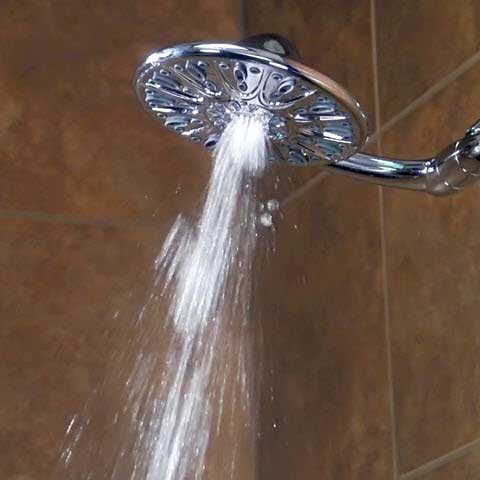 Power Up Your Shower With 2x The Massage Force
September 24, 2015
---
Thinking about a new shower head? Why not choose one with the best massaging shower spray on the market. Our PowerPulse Massage technology delivers up to 2x the massage force vs. other retail shower head brands.
More Shower Massage
The patented PowerPulse Massage spray creates maximum pulsation force for an amazing and powerful shower massage experience. What does more massage force mean? You get a deeper, therapeutic massage and more relaxation.
Even though Waterpik® is the #1 replacement shower head brand, our shower head design team wanted to raise the standard in shower head performance. Compared to Delta and Moen brand shower heads, PowerPulse Massage delivers up to 2x the shower massage force.
Works with All Shower Head Types
PowerPulse Massage is our new standard for massage spray. As we develop new shower head designs, including rain shower heads, hand held shower heads, and fixed mount shower heads, we'll build them with this latest spray technology.
Even our low-flow showers with PowerPulse Massage will feel more powerful than ever. Waterpik® low-flow showers save water, but don't compromise on performance.
Built From The Original Shower Massage®
Waterpik® invented The Original Shower Massage® more than 40 years ago, and our design expertise is unique in the industry.
The new PowerPulse Massage technology reflects our dedication to delivering the power and performance you can count on from your shower every day.
See PowerPulse Therapeutic Massage in Action