Waterpik® Shower Head Innovations
At Waterpik, we push the boundaries of design and innovation. The result? A broad family of shower heads that combine fresh styles, designs, and wellness benefits with best-in-class performance - all at a great value.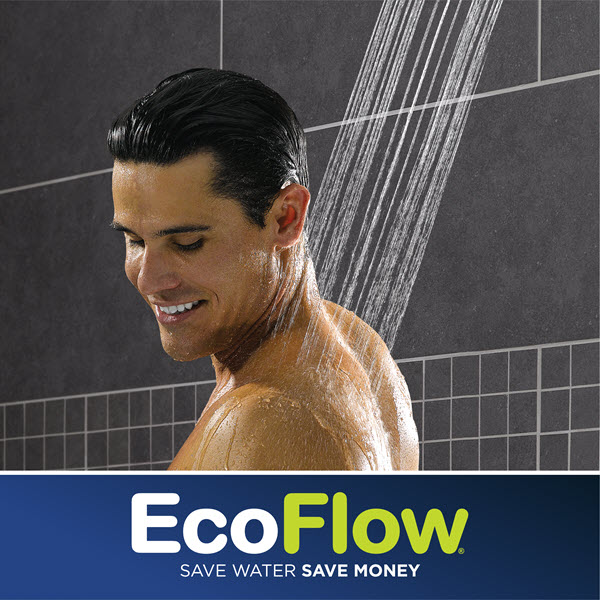 EcoFlow®
Conservation Without Compromise
Our EcoFlow® low-flow shower heads are engineered to save water and money without sacrificing a powerful shower experience. By optimizing flow through the water channels and nozzles, EcoFlow® shower heads give you an invigorating spray.
Waterpik also partnered with the EPA to help establish water saving shower head standards for the EPA's WaterSense® program.
Learn more about EcoFlow® technology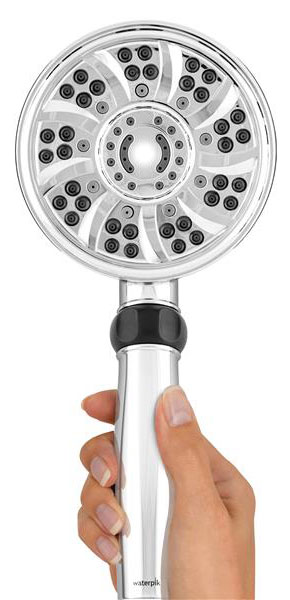 EasySelect® Spray Selector
Change Your Shower Experience
Changing spray settings on many shower heads is frustrating. EasySelect® shower heads put a variety of shower experiences at your fingertips. We designed the spray selector so it is conveniently on the handle or at the bottom of the face.
With EasySelect,® you can switch settings easily and enjoy a variety of shower experiences. Get the benefits of a high-pressure massaging shower head, a full body power spray, and more - all in a single product.
Learn more about EasySelect® technology