:: ParamList :: 
 exec sh.GetBlogInfo
	@DomainName = '.com' ,
	@Language = 'en-US' ,
	@BusinessUnit = 'SH' ,
	@BlogCategory = '__ALL__' ,
	@BlogType = 'Blog' ,
	@BlogURL = 'slide-adjustable-shower-head' ,
	@Brand = '__ALL__' ,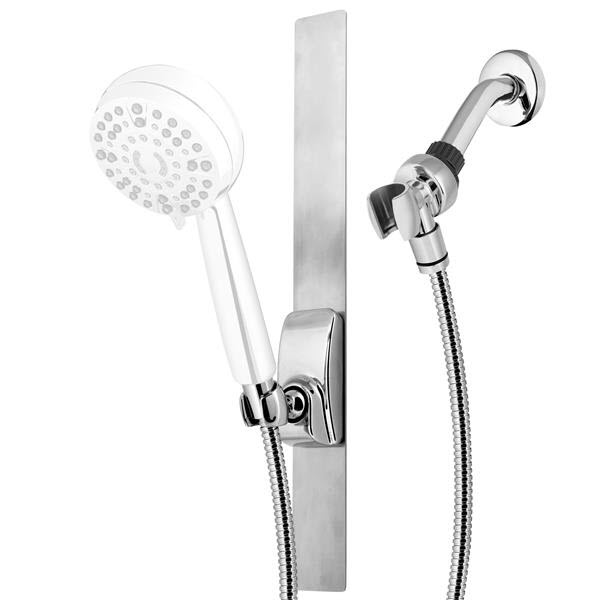 You Won't Believe What This Magnetic Shower Slide Strip Can Do!
September 12, 2023
---
If you share a bathroom with other people, you understand the frustration of sharing counters, finding shelf space, and constantly re-adjusting the shower head - especially if there's a large height difference between shower users.
A quick, easy, and stylish solution is an adjustable Waterpik Magnetic Slide Strip Accessory Kit. The magnet on the slide strip holds everything tight, so you don't have to worry about the shower head changing positions unexpectedly.
Customize Your Shower Height
Compatible with most standard hand held shower heads, this universal accessory kit easily adheres to most shower surfaces and is guaranteed to hold.*
When you need to adjust the shower head height, just grasp the magnetic bracket and lift to release the magnet from the slide strip. Hold the bracket at an angle while you slide up or down.
The slide strip is 18-inches in length, so it supports a wide range of shower head heights. And it's also an easy solution for bathing while seated or when shower caddies hang under the shower pipe.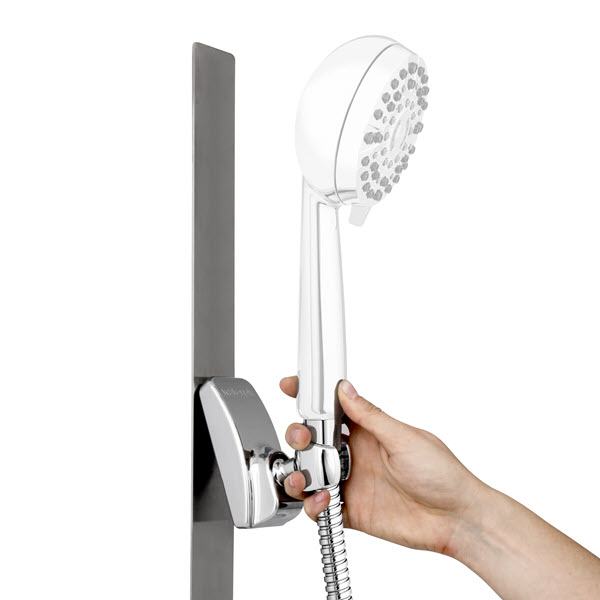 No Drilling, No Screws, No Suction Cups!
Most sliding shower heads require drilling into bathroom tile during installation. The Magnetic Slide Strip Kit comes with advanced waterproof adhesive pads that keep the strip firmly in place. Just peel and stick to any surface. It's guaranteed to last for years!
To leave more shower space for you, the slide strip mounts flush to the wall or shower tiles. Water will not affect the magnet - this means it's not going to slip and move around when you least expect it.
An Adjustable Shower Head For All Heights
If you're looking for a simple upgrade for your hand held shower head that's easy to install, height adjustable, and altogether a more enjoyable shower experience, our Waterpik Magnetic Slide Strip Accessory Kit is definitely the way to go!
*Must follow installation steps in instruction manual.