:: ParamList :: 
 exec sh.GetBlogInfo
	@DomainName = '.com' ,
	@Language = 'en-US' ,
	@BusinessUnit = 'SH' ,
	@BlogCategory = '__ALL__' ,
	@BlogType = 'Blog' ,
	@BlogURL = 'water-sense' ,
	@Brand = '__ALL__' ,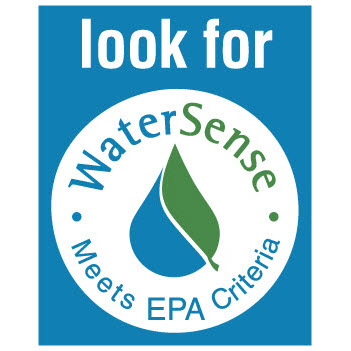 Making Sense of WaterSense: Save Water, Save Money
August 25, 2010
---
You are probably thinking, "I can save water by turning off the faucet when I'm brushing my teeth, or maybe watering my lawn less….but don't mess with my shower." I hear that a lot. But if you want to conserve water, and you haven't tried a high-efficiency shower head lately, it may be time to reconsider. You might be surprised.
Introducing the WaterSense program
The EPA's WaterSense program promotes water-efficient practices at home. Under the program, products like shower heads, toilets, and faucets that meet the EPA criteria for water efficiency can be awarded the WaterSense label – assuming the product is tested and certified by an independent laboratory.
To conserve water without compromising shower quality, the EPA requires that WaterSense-certified products meet performance criteria for spray coverage and water force.
These criteria were identified through consumer testing and an industry task force. The task force represented a cross-section of stakeholders, including shower head manufacturers, water and energy utilities, testing laboratories, consultants, and other water-efficiency and conservation specialists. (Waterpik partnered with the EPA early on to help establish the WaterSense industry standards.)
As a result, certified shower heads require water efficiency and performance through three key attributes:
Flow rate across a range of pressures (max rate of 2.0 gallons per minute at 80 psi)
Spray force (how powerful the flow is for effectively rinsing soap and shampoo)
Spray coverage (how the shower head distributes water)
Waterpik Water-Saving Shower Heads
Waterpik shower heads with 2.0 gallons per minute or less flow rate are WaterSense certified. In addition to saving water, our showers not only meet – but exceed – the performance requirements defined by the WaterSense program. Through innovative engineering and product design, we can move water through a shower head in a way that minimizes restrictions of the flow. As a result, our water-saving products deliver a great shower experience while saving both water and money!
Save in Three Important Ways
The EPA estimates that by installing high-efficiency shower heads, the average household could save more than 2,300 gallons of water per year.
Since water savings reduces demands on water heaters, you also save energy.
Many WaterSense partners offer rebate programs for WaterSense labeled products and services. Check the EPA Rebate site for money-saving rebates available in your area.