:: ParamList :: 
 exec sh.GetBlogInfo
	@DomainName = '.com' ,
	@Language = 'en-US' ,
	@BusinessUnit = 'SH' ,
	@BlogCategory = '__ALL__' ,
	@BlogType = 'Blog' ,
	@BlogURL = 'power-fitness-with-shower-massage' ,
	@Brand = '__ALL__' ,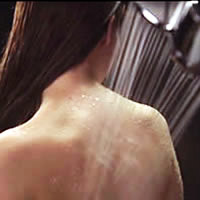 New Fitness Routine? Power it with a Therapeutic Shower Massage
December 29, 2014
---
With the start of a New Year, many of us are focused on losing weight and trying new fitness routines. As a runner, I try to balance running with strength training. But I've found it a challenge to lift weights on my own.
HIIT, CrossFit, and More
To keep things interesting, I've recently tried some new strength routines for the New Year:
HIIT (High Intensity Interval Training) – weight and cardio circuits, each element done at high intensity for 1-minute
Ballet barre – combination of ballet, yoga, and Pilates performed at a barre
CrossFit – demanding strength and fitness challenges, often quickly repeated in a set time
HIIT has been the winner so far, mostly for its variety and fast results. And because it's new, I'm noticing a lot of sore muscles I have not used in a while!
Power Recovery with a Great Shower
A new workout usually means sore, tired muscles. There are many ways to recover, but one of the best methods I've discovered is my Waterpik® shower head.
The shower head features different spray settings, which I use post-workout to aid recovery:
PowerPulse Massage – A varied, powerful therapeutic massaging spray that helps relieve soreness, especially in my upper back and shoulders
Power – A powerful, concentrated spray that is great for hitting specific areas
Mist – A relaxing spray that's like a steam-room experience
Full-body – An all-over spray that warms tired muscles
I prefer the hand held shower head design, which makes it easy to target areas that are especially sore and hard to reach with a standard fixed-mount shower head.
Reward Your Resolutions
A satisfying shower is also a great way to reward yourself for a job well done. I always look forward to a relaxing shower to aid my recovery and get ready for the next part of my day.
If you're powering up your fitness and working to lose weight with a new routine, check out Waterpik® shower heads to power recovery and reward your resolutions.
Some shower heads that include the therapeutic PowerPulse Massage spray include: