High Pressure Replacement Shower Heads
For most people, a more powerful shower means a more enjoyable shower. A high pressure shower head gives you an invigorating shower experience.
Best Shower Head For:

Powerful shower sprays and experiences, even at lower water pressures and flow rates (GPM).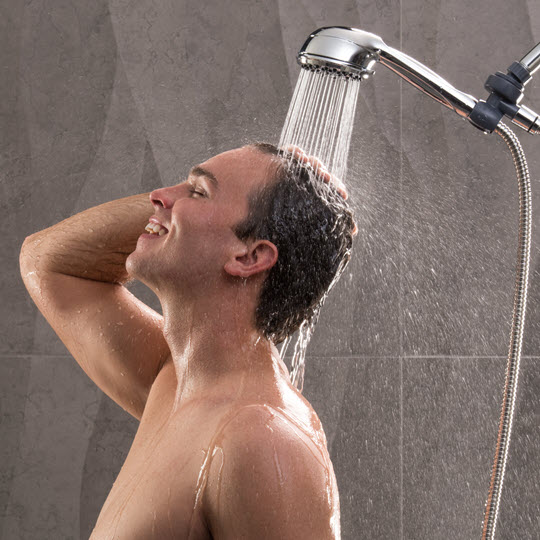 A Powerful and Invigorating Experience
Unlike other shower head brands, we engineer and design our shower heads in-house to optimize shower force, regardless of your water pressure.
Waterpik® shower heads deliver unparalleled shower experiences and clinically shown benefits that renew, refresh, and rejuvenate - you can see, hear, and feel the difference!
More Than Just a Shower
If your shower head features PowerSpray+, you will enjoy a powerful and invigorating shower experience every time you shower, regardless of the flow rate (GPM).
If your shower head has PowerPulse with its therapeutic strength massage, you can receive all of the health and wellness benefits clinical testing has shown it delivers, including relief from muscle tension, joint discomfort, stress, and more.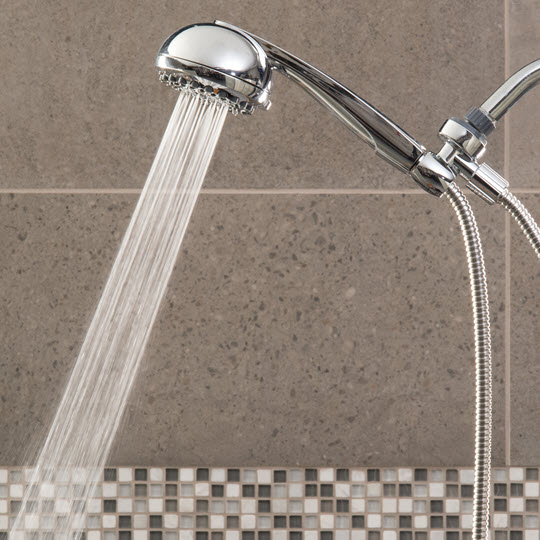 Important Features of a High Pressure Shower Head
PowerSpray+™
If your shower head is weak or suffers from low water pressure, enjoy better performance by replacing it with a Waterpik® shower head featuring PowerSpray+.
The PowerSpray+ shower spray mode boosts the force of the water spray
Some PowerSpray+ shower heads offer a concentrated high-pressure center spray for easy rinsing of thick hair
Choose from a range of shower head types including hand held, dual shower, fixed mount, and rain shower heads
PowerPulse Massage
If you are looking for a deeper massage and more relaxation, consider a shower head that includes PowerPulse Therapeutic Massage spray.
Patented technology developed by Waterpik® engineers delivers up to 2X the massage force of other retail market shower heads
Creates maximum pulsation force for an amazing and powerful shower massage
Powerful Shower Heads by Design
Poor shower head performance is often a design issue. A high pressure shower head maximizes the flow of water through the shower head for a powerful spray.
Waterpik® shower head engineers design water passages to minimize flow restriction and optimize the shower force, and put every shower head design through more than 1,000 hours of testing.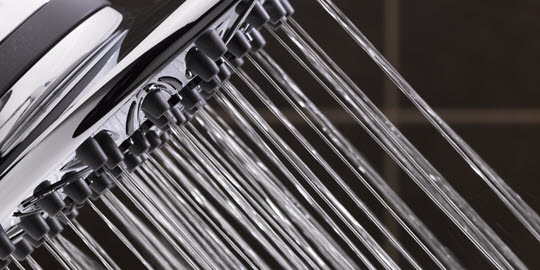 Best Replacement Shower Heads
Waterpik® shower heads are affordable and attractive.
They offer a wide range of innovative functions, styles, and finishes, including:
Multiple spray settings, including PowerSpray+, high-pressure concentrated center spray, and PowerPulse Massage
Easy-to-clean anti-clog nozzles
Chrome, white, or brushed nickel finish options
Quick installation - no plumber needed!
Lifetime limited warranty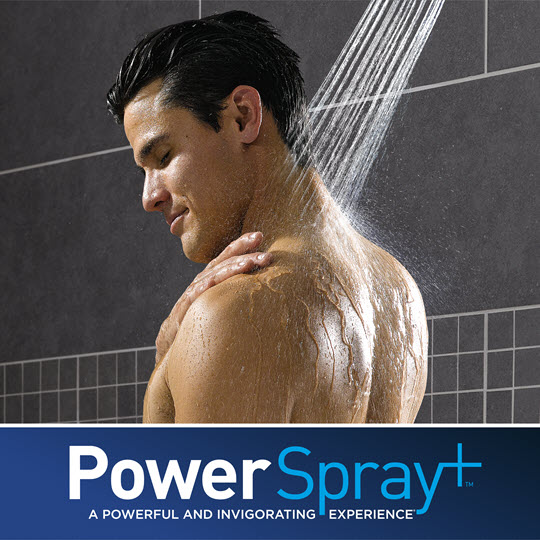 Explore Shower Head Types
Explore Wellness Benefits