Rain Shower Heads
With a rainfall shower head, you can enjoy a stylish design and luxurious spray options to create an experience that is sure to soothe, relax, and refresh.
Best Shower Head For:

Relaxing and soothing rain shower sprays; large shower head faces for full-body, drenching coverage.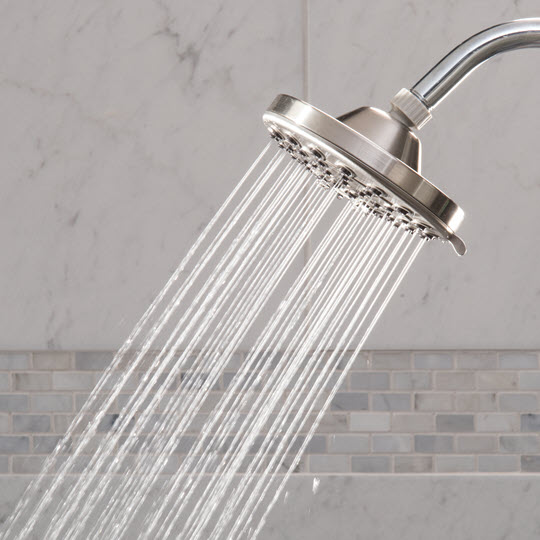 Relax, Refresh, Rejuvenate
Rain shower heads are known for relaxing rain-like sprays. But they can also include surprising options such as invigorating massage and powerful concentrated sprays.
More Than Just a Shower
If your rain shower head has PowerPulse with its therapeutic strength massage, you can receive all of the health and wellness benefits clinical testing has shown it delivers, including relief from muscle tension, joint discomfort, stress, and more.
If your shower head features PowerSpray+, you will enjoy a powerful and invigorating shower experience every time you shower, regardless of the flow rate (GPM).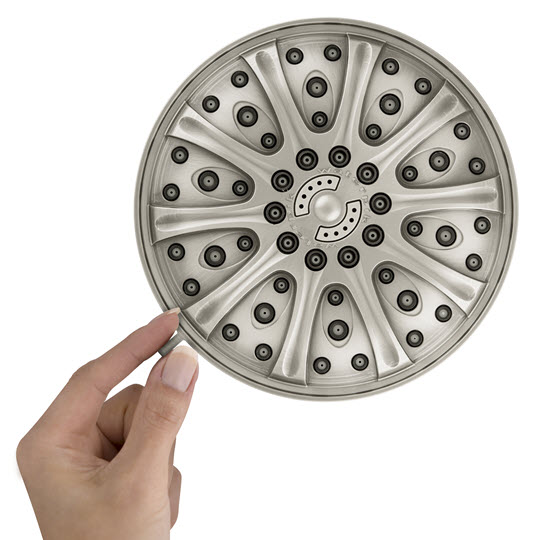 Important Features of Rain Shower Heads
Drenching Rain Spray
The rainfall spray should provide a drenching experience, with good water flow and pressure.
A large shower face with many spray nozzles gives you more coverage, for a total body experience.
Consider additional spray settings for more options and versatility
Adjustable Options
An adjustable rain shower head allows you to place the spray directly overhead or at an angle.
Adjustable options to look for include:
A flexible neck adjusts to almost any position
An adjustable arm changes height and angle
A pivoting shower face for an adjustable spray angle
Best Rain Shower Heads
Waterpik® rain shower heads are affordable and attractive. They offer a wide range of innovative functions, styles, and finishes, including:
Multiple spray settings, from relaxing natural rainfall to a concentrated spray for rinsing
Easy-to-clean anti-clog nozzles
Chrome, white, or brushed nickel options
Quick installation - no plumber needed!
Lifetime limited warranty
Dual Shower Heads
For the best of both a hand held shower head combined with a rain shower head, consider a combination dual shower head.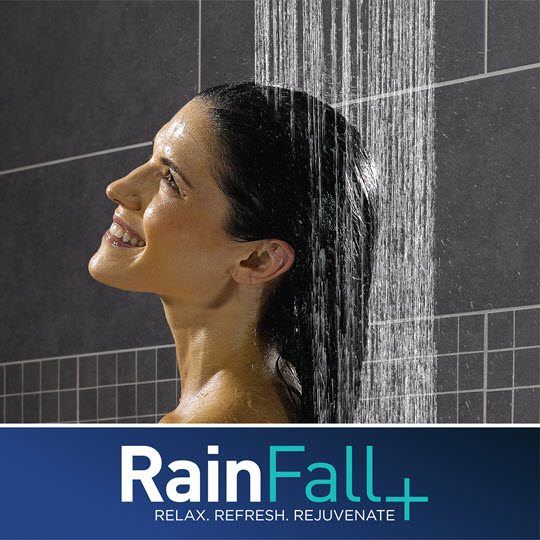 Explore Shower Head Types
Explore Wellness Benefits