Fixed Mount Shower Heads
Enjoy power and performance at a great price. Fixed mount shower heads are the right choice if you prefer a clean, modern look for your shower.
Best Shower Head For:

Therapeutic massage, creating an uncluttered and sleek look, keeping the shower head out of reach of children.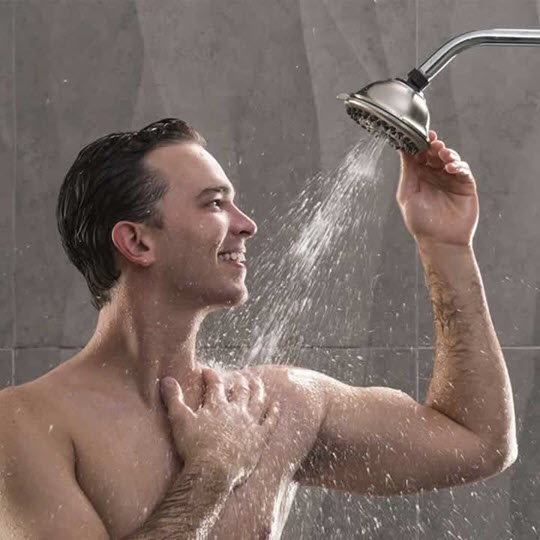 Shower Pressure and Spray Settings
Using innovative Waterpik® technology our fixed shower heads provide the high pressure and power you want in a shower.
Fixed shower heads feature a range of spray settings, including PowerPulse therapeutic shower massage, the powerful and invigorating PowerSpray+, shower mist, and the full body spray.
More Than Just a Shower
Fixed shower heads provide a straight-forward shower head solution, making it easy and affordable to upgrade your shower in just minutes.
If your shower head has PowerPulse with its therapeutic strength massage, you can receive all of the health and wellness benefits clinical testing has shown it delivers, including relief from muscle tension, joint discomfort, stress, and more.
If your shower head features PowerSpray+, you will enjoy a powerful and invigorating shower experience every time you shower, regardless of the flow rate (GPM).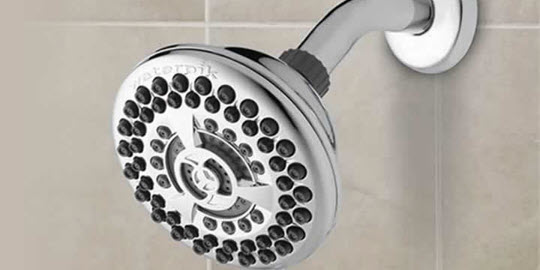 Important Features of Fixed Shower Heads
Form & Function
Make sure the shower head includes a pivot mechanism so you can adjust the spray direction
Choose the spray settings you like
Look for innovations such as PowerPulse Massage, the FlexNeck adjustable shower head, and other features to make your shower the best experience possible
Waterpik® fixed shower heads are affordable and attractive. They offer a wide range of innovative functions, styles, and finishes.
Variety of spray settings
Easy-to-clean anti-clog nozzles
Chrome, white, or brushed nickel finish options
Quick installation - no plumber needed!
Lifetime limited warranty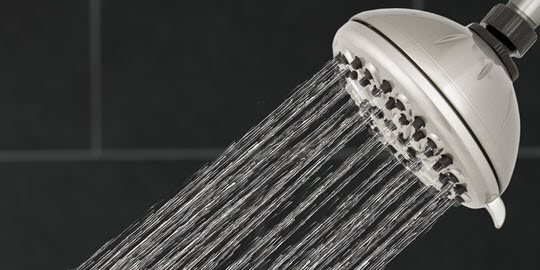 Find Your Fixed Shower Head
Waterpik® fixed mount shower heads are available in chrome, white, and brushed nickel finishes as well as water-saving low flow options.
Because they are so easy to install, Waterpik® shower heads let you upgrade your bathroom in minutes.
Explore Shower Head Types
Explore Wellness Benefits