EcoFlow® Water Saving Shower Heads
When most people think of low flow shower heads, they think their shower performance will suffer. But we've engineered Waterpik® EcoFlow® shower heads to save water and money without sacrificing a powerful shower.
Best Shower Head For:

Conserving water and saving money, while still providing a powerful shower experience.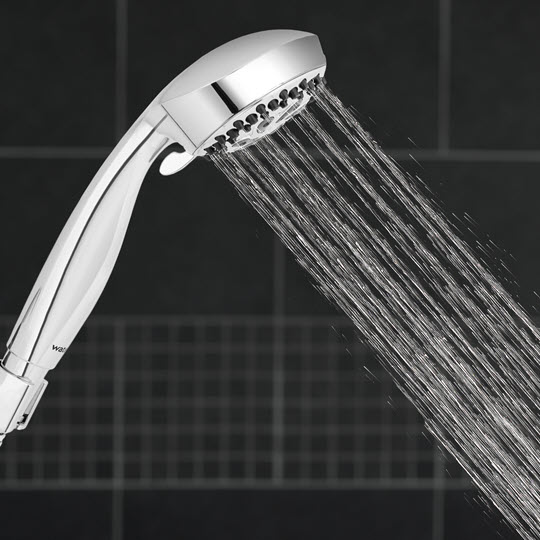 Save Water, Save Money
According to the U.S. Environmental Protection Agency (EPA), showering represents nearly 17 percent of annual residential indoor water use in the United States. Reducing the amount of water you use for showering promotes energy efficiency and water conservation, while also saving you money.
Power in Your Shower
With a Waterpik® EcoFlow® shower head, you don't have to sacrifice superior performance for great savings.
This eco-friendly technology reduces shower water consumption, saving you energy and water expenses. Get the same ultimate shower experience you've come to expect, without wasting money or water.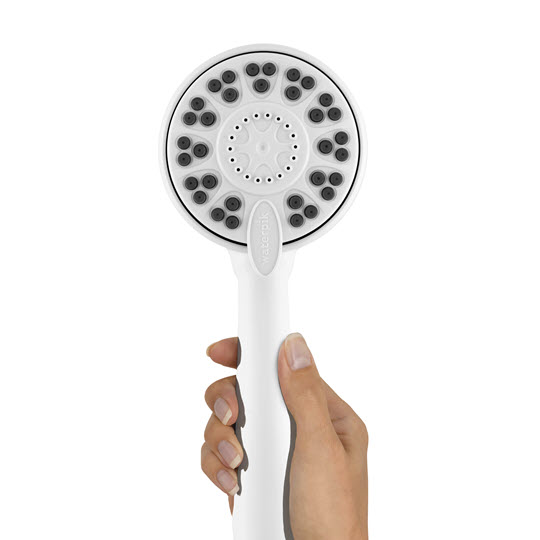 Important Features of EcoFlow® Shower Heads
Conservation Without Compromise
The standard maximum flow rate for shower heads is 2.5 gallons per minute (GPM) at 80 psi, based on current U.S. regulations. By comparison, EcoFlow water saving shower heads use 1.8 or 1.6 GPM.
All of our EcoFlow® shower models have received the EPA's WaterSense® certification for efficiency and performance.
By optimizing flow through the water channels and nozzles, EcoFlow® water saving shower heads improve spray force.
Water Saving Trickle Mode
This easy-to-use shower head spray mode temporarily slows the water flowing out of the shower head.
It provides additional water savings while you lather up, shampoo, or shave.
Best Water Saving Shower Heads
Waterpik® EcoFlow® shower heads are affordable and attractive.
They offer a wide range of innovative functions, styles, and finishes, including:
Multiple spray settings, from pulsating shower massage to invigorating PowerSpray to water-saving trickle
Easy-to-clean anti-clog nozzles
Chrome, white, or brushed nickel finish options
Quick installation - no plumber needed!
Lifetime limited warranty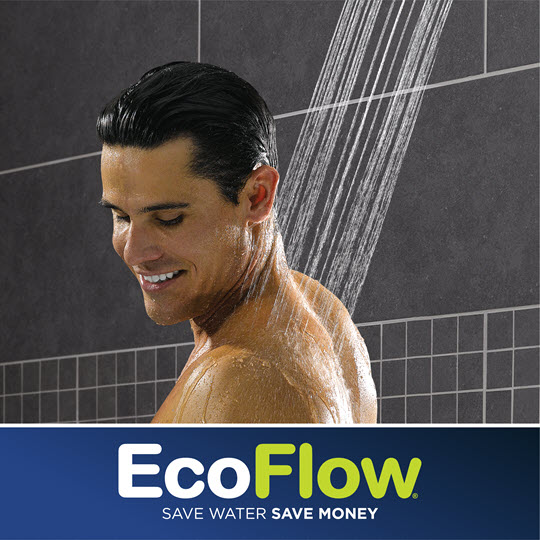 Explore Shower Head Types
Explore Wellness Benefits